Electrical & Instrumentation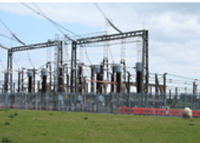 PMCons has supported in designing traditional and specialized electrical systems uniquely suited to the particular needs of each facility. Our experience includes new and renovated project opportunities with multiple building types - laboratory, office, retail malls, mixed-use complexes to name a few.
Our Services Include
Electrical
Design basis requirements
Design Basis : Design Basis Requirement , Supply & Demand Side Distribution , Electrical Load Calculations
Layouts : Cable Tray Layout/ Cable Route Layout/ Trench layout/ Conduit layout/ Earthing Layout/ Lighting Layout / Substation layout etc
Panel : GA & Fabrication Details
Diagrams : Schematics/SLD/Key Diagrams/Wiring Diagrams
Standards : Lighting/ Earthing / Power
Calculations : Lighting/ Earthing/ Cable sizing/ Voltage Drop etc
Schedules : Cable Schedule, Cable Drum Schedule, Bill of Material /Material Take Off Specification / Data Sheet : As per client's requirements.
Instrumentation
Layouts : Cable Tray/ Instrument location/ J. B. location.
Diagrams : J. B. Wiring/ Panel wiring/ Hook-up/ Loop/ Installation Diagram/ Support Details
Schedules : Cable schedules/ Cable Drum Schedule/ B.O.M./M.T.O./ Instrument list
Panel : Instrument Control Panel.
Specification & Data sheet : As per client's requirements.
Software platforms: Elite Soft, V-Drop, IESNA, TRICAD MS, AMTECH Pro, Dialux, AutoCAD Electrical, MagiCAD, Electrical Designer with AutoCAD, Bentley Buildings Electrical, Revit MEP.